13FebAll DayEvent OverBasic Disaster Life Support(All Day: Tuesday)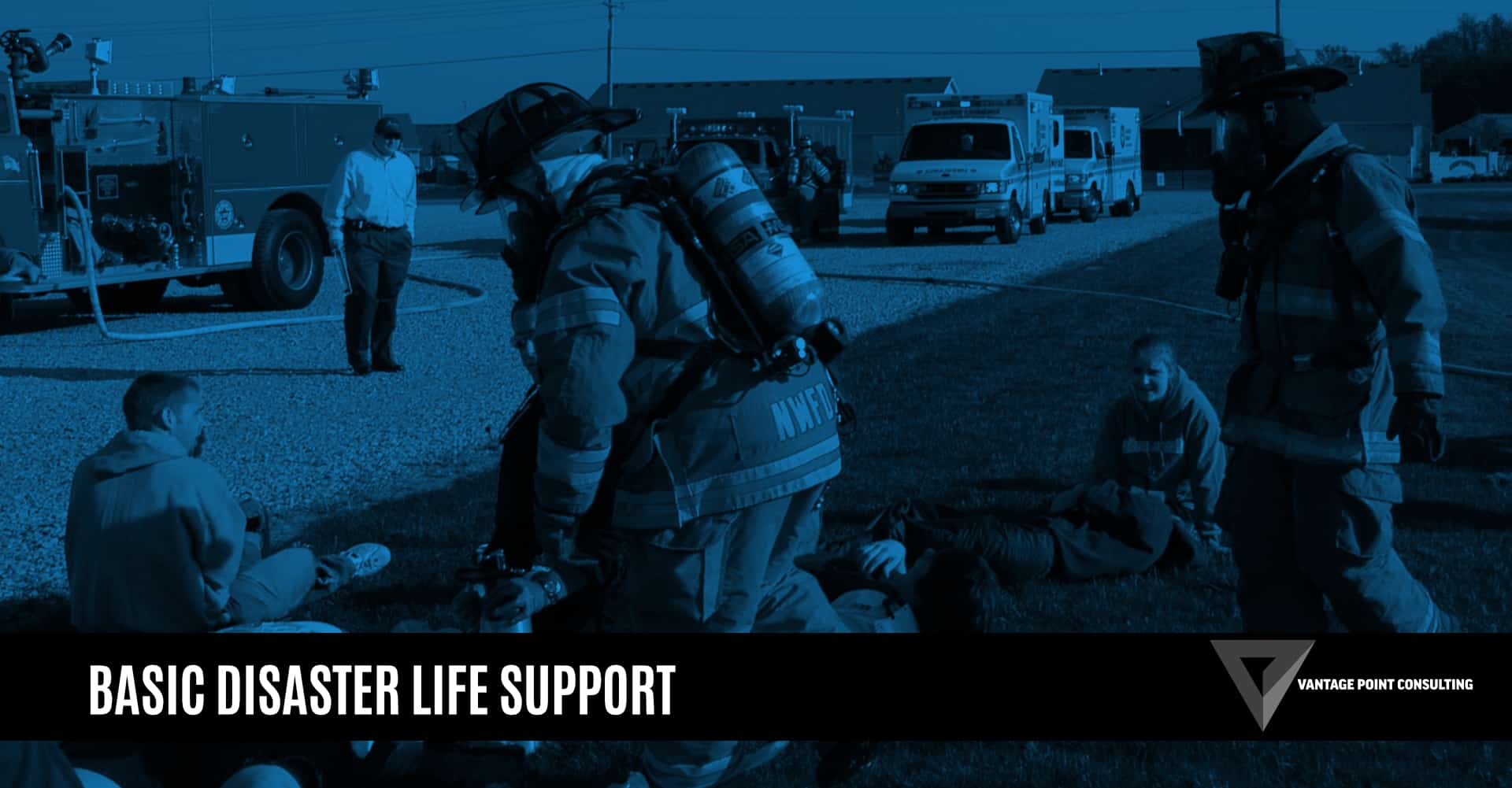 RESERVE YOUR TICKETS
Tickets are not available for sale any more for this event!
Event Details
Who this course is for
Targeted to emergency medical service (EMS) personnel, hazardous materials personnel, public health personnel and health care providers.
What you'll learn
Reviews "all-hazards" topics including natural and accidental human-made events, traumatic and explosive events, nuclear and radiological events, biological events and chemical events.
Ability to utilize the D.I.S.A.S.T.E.R. Paradigm.
Understand the S.A.L.T. methodology for sorting patients in a mass casualty event.
This course is available in-person at VPC Headquarters or online.
Location

Vantage Point Consulting

8520 Allison Pointe Blvd., Suite 220 Indianapolis, IN 46250