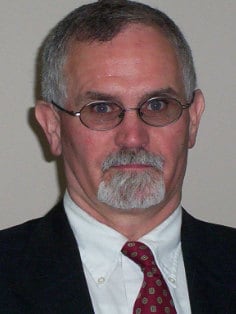 Prosecutors and defense attorneys seeking an expert witness or expert witness testimony in cases involving workplace safety and safety investigations can hire Vantage Point Consulting. Bill Wallace, VPC's Safety Branch Director, has worked in various specialties such as manufacturing safety, OSHA, automotive safety, and as a consultant across Indiana and the Midwest.
Bill's work as a Safety Coordinator for Fort Wayne-based healthcare provider gives him years of experience and background in OSHA-related safety and training. His experience also includes industrial safety at manufacturing facilities in Northeast Indiana.
During his career, Bill achieved his Certified Safety Professional (CSP)  in 2004. He is also a recognized Certified Healthcare Safety Professional (CHSP) and Certified Healthcare Emergency Professional (CHEP), as well as Certified Hazardous Materials Manager (CHMM).
You can reach Bill directly at bwallace@vantagepointc.com.
Prosecutors, attorneys, and defense attorneys receive:
Access to VPC's entire talent pool, specifically Safety Branch Director Bill Wallace
The ability to serve as a witness in court anywhere in the United States
Consultations virtually or over the phone anywhere in the United States
A neutral, expert witness on occupational safety and workplace hazards
Because VPC is not directly affiliated with any police, fire, or public institution, testimony can be guaranteed neutral and in the best interests of the facts and other human factors. A great way to avoid conflicts of interest in litigation involving one or more competitors, insurance companies, or political entities.
Get expert testimony on any of these common workplace hazards:
Construction
Floor safety
Security
Trips and falls
Weather-related accidents
Occupational safety health administration (OSHA)
Environmental concerns
Hazardous materials
Risk management
Lockout / Tagout
Exposure levels
Chemicals
ADA requirements
Safety hazards
Accident prevention safety
On a variety of categories and sub-topics:
Construction industry standards
Safety design and safety hazards
Job hazards
Personal protective equipment (PPE)
Job-site accident and incident investigations
In addition, VPC's workplace safety expert witness team can provide reports and expertise on workplace safety, hazards, pathogens, and PPE, and professional safety management as it relates to healthcare facilities, police and fire departments, first responders, HazMat situations, private companies and industry, commercial enterprises, and public institutions.
Ready to get an expert witness on workplace safety?
Get started with expert witness testimony
Start here to get the next part of your case in order.