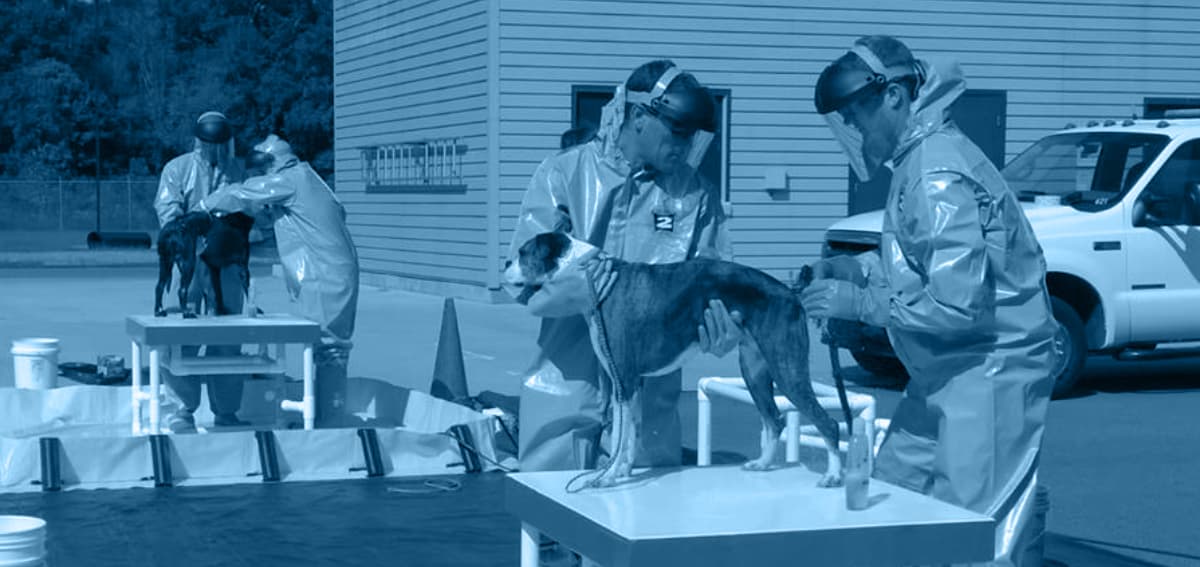 Through a partnership with Vantage Point Consulting and Fort Wayne-based Nature's Way Animal Response and Rehabilitation, VPC is now offering a two-day patient and service animal HazMat First Receiver's Course.
Read the press release announcing this animal HazMat course
Who this course is for
First responders, hospital first receivers, and emergency management personnel
What you'll learn
Hazardous materials overview and response
Proper donning and doffing of Personal Protective Equipment
Hands-on decontamination of mock patients
Hands-on decontamination of live animals
You may be interested to know
This is a two-day course offered on-site or on-location.
Upcoming Training
---
Schedule a time for a course and learn about course costs. You can also contact us directly.