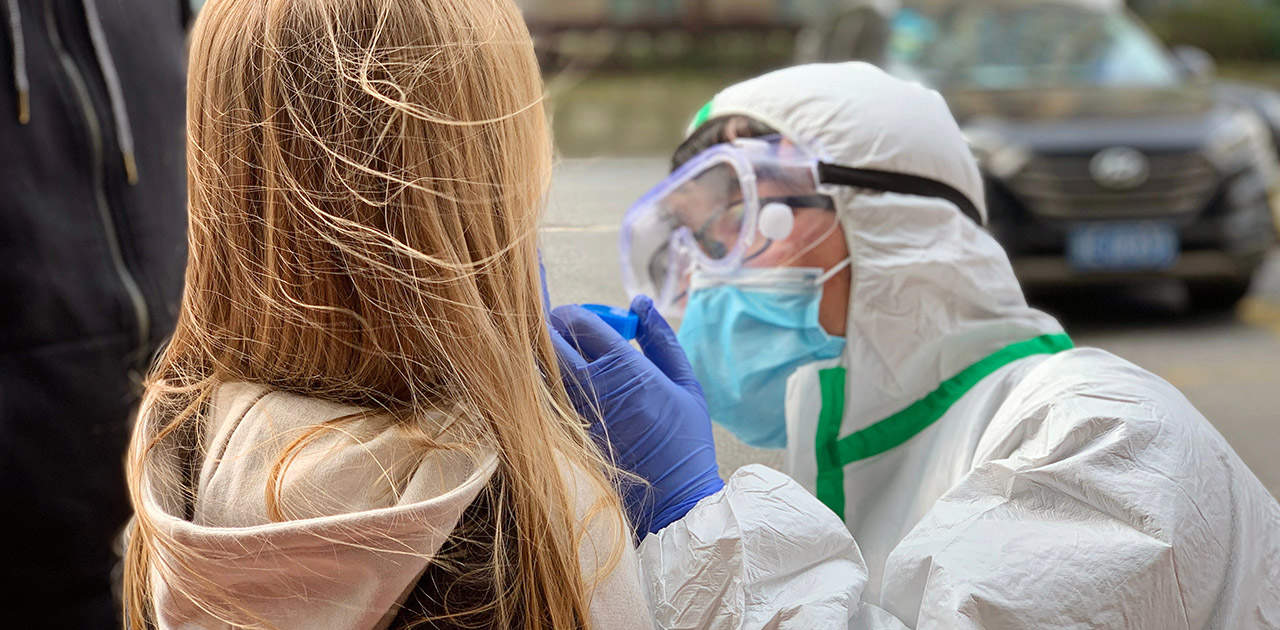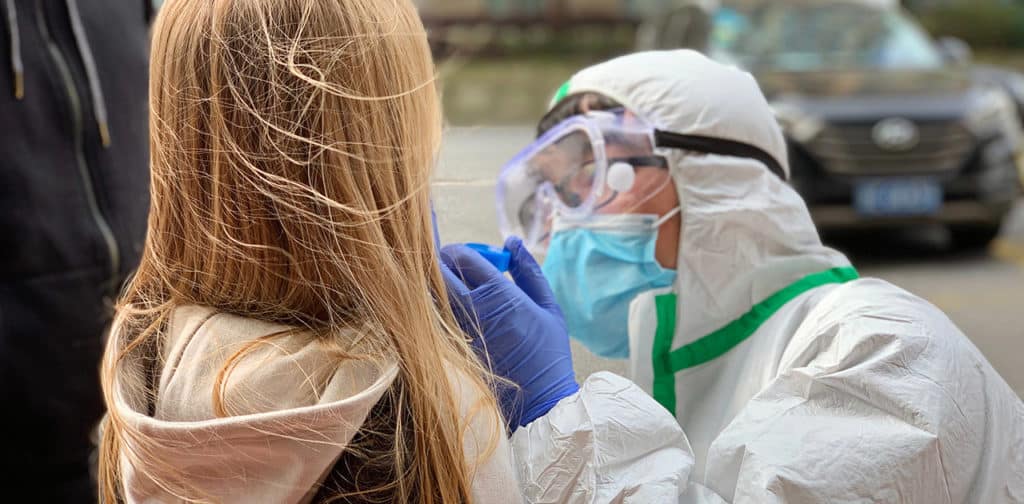 Dr. Terry Gaff began a part-time position as the Noble County Health Department's Health Officer eight years ago. He and the staff of six other dedicated professionals oversee food and water sanitation, vital records, and vaccination clinics. For the most part, the day-to-day operations were in line with expectations for a community of their size. Then, in the early 2000s, the team had a significant role during a measles outbreak in the county of 47,000 with an emergency vaccination clinic.
In the intervening years, Noble County embarked on an effort to update their emergency preparedness plans. The overarching plans would help all agencies and partners in the county understand their roles and work in tandem with new communication standards, techniques, and practices. Recognizing the changes from beepers and faxes to texting and instant messaging, however, would be hugely beneficial and require some help.
Vantage Point entered into an agreement in early 2019 to provide consulting services, along with placing VPC emergency preparedness consultant Jessica Price on-site in the Department.
"She was always in contact with us and our emergency preparedness manager, Mick Newton", says Dr. Gaff. "Then when COVID-19 came along, we had a new management effort."
Suddenly those plans became critical, and the County needed testing sites at a scale not seen in modern memory. Early in 2020, the State of Indiana's grant process allocated just $50,000 to Noble County and counties of its size to set up testing. The State's initial testing provider was "on a month-to-month contract, with no guarantees they'd extend that contract," says Dr. Gaff. It wasn't enough.
Thinking creatively with available funds, the team began exploring joint testing centers with neighboring counties. "We figured if we had $50,000 and they had $50,000, maybe together the $100,000 could make a stable testing facility," says Dr. Gaff. In short order, however, the State of Indiana doubled the funding to $100,000 — enough to adequately staff and supply a testing site at an appropriate scale and place at least one testing site in each county.
This still posed a challenge for the rural northeast Indiana county. "Some health departments have 30-40 people on staff and may not feel the need to have a consulting firm. Some of them probably do. Certainly, the smaller, rural ones like ours are finding the advantages of working with VPC," says Dr. Gaff.
Part of VPC's value, he notes, is because of the close relationship VPC had with the department in the lead-up to COVID-19. "It was just a natural extension since they were already here. Jessica and Troy [Jester] knew the operation." Further, "We knew that testing was imperative, especially early-on for asymptomatic people. We had to make sure there were no roadblocks in getting testing."
Even after an increase in grant funding, neighboring counties "were trying to do it on their own and came around to the idea VPC was helping us by taking the pressure off our staff and made continuity simpler." VPC is now operating in four northeast Indiana counties, complete with stable contracts, local control, and singular continuity that stays compliant and in-sync with the State's requirements.
It's not been without glitches, however. "There are bound to be glitches in this complex situation, and they've stepped up every time," says Dr. Gaff. "Glitches aren't VPC's fault, they're just natural, especially since we're working with governmental entities that change the rules on a regular basis. We have to be very flexible. VPC has been flexible and responsive to all those needs."
Now that testing is "done", insofar as planning and setup is complete, new rapid tests for symptomatic carriers have been added. VPC has managed the test sites from the initial planning through numerous changes and has maintained the focus to provide the service to the community.
"We received the vaccine on Friday and got much of it into arms on the following Monday. We plan on ramping that up over the next two weeks to be 5x as much vaccine as we were initially expecting. In each case, VPC has stepped up," says Dr. Gaff.
On-site, Jessica has been working to establish volunteers for vaccination sites, maintaining vaccination site flow, and working with the health department to ensure Noble County communities have access to the vaccine.
Dr. Gaff adds, "I have no complaints. They've been responsive. Have I called on them to do something they can't do? No. They've universally given us a can-do attitude. They seem to be available days, nights, and weekends to help us solve the problems. I don't see that in these situations we could have expected them to be any better than they have been."
---
Learn more about VPC's Health Department Preparedness and Staffing Program.