Spring and Summer 2023 de-escalation courses exclusively for District 9 partners and members
There are 2 sessions each training day, but you only need to register for one
De-escalation courses are held twice daily, one in the morning and one in the afternoon. Some course days have differing locations and times. Please review carefully. All courses are 2 hours long.
Who this course is for
District 9 Healthcare Coalition members that may work with the public.
This course is not open to the general public.
What you'll learn
Focuses on awareness level training to recognize, de-escalate and protect themselves from all levels of violence.
This course emphasizes the use of practical measures to prevent incidents and achieve a safe work environment.
Recognize self-awareness and how it applies to escalating situations.
Ability to identify high-risk conflicts.
Practice use of restrictive methods, controlled take-up and down, and distraction techniques.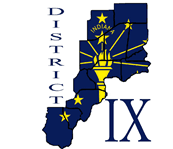 Register for a de-escalation training date and location
"*" indicates required fields
Upcoming course dates, times, and locations
April 21
9:30 – 11:30 am at Norton King's Daughters' Health, Madison
1:30 – 3:30 pm at Norton King's Daughters' Health, Madison
May 5, 2023
9:30 – 11:30 am at Floyd Co. Government Center, New Albany
1:30 – 3:30 pm at Harrison County Hospital, Corydon
May 12, 2023
9:30 – 11:30 am at Decatur Co. Memorial Hospital, Greensburg
1:30 – 3:30 pm at Decatur Co. Memorial Hospital, Greensburg
May 26, 2023
9:30 – 11:30 am at Ivy Tech Batesville
1:30 – 3:30 pm at Ivy Tech Batesville
June 2, 2023
9:30 – 11:30 am at Clark Co. Government Center, Jeffersonville
1:30 – 3:30 pm at Clark Co. Government Center, Jeffersonville
June 9, 2023
9:00 – 11:00 am at St. Elizabeth Dearborn Hospital, Lawrenceburg
1:00 – 3:00 pm at St. Elizabeth Dearborn Hospital, Lawrenceburg