We've heard the reminders and know why it's important to keep an emergency kit in your car, at your home, and at work, all stocked with tools and gear to help us in an emergency. Businesses maintain AEDs and first aid kits, schools practice fire drills, and a family's emergency supply kit may include water, batteries, and a radio. But what about your pets' emergency kit?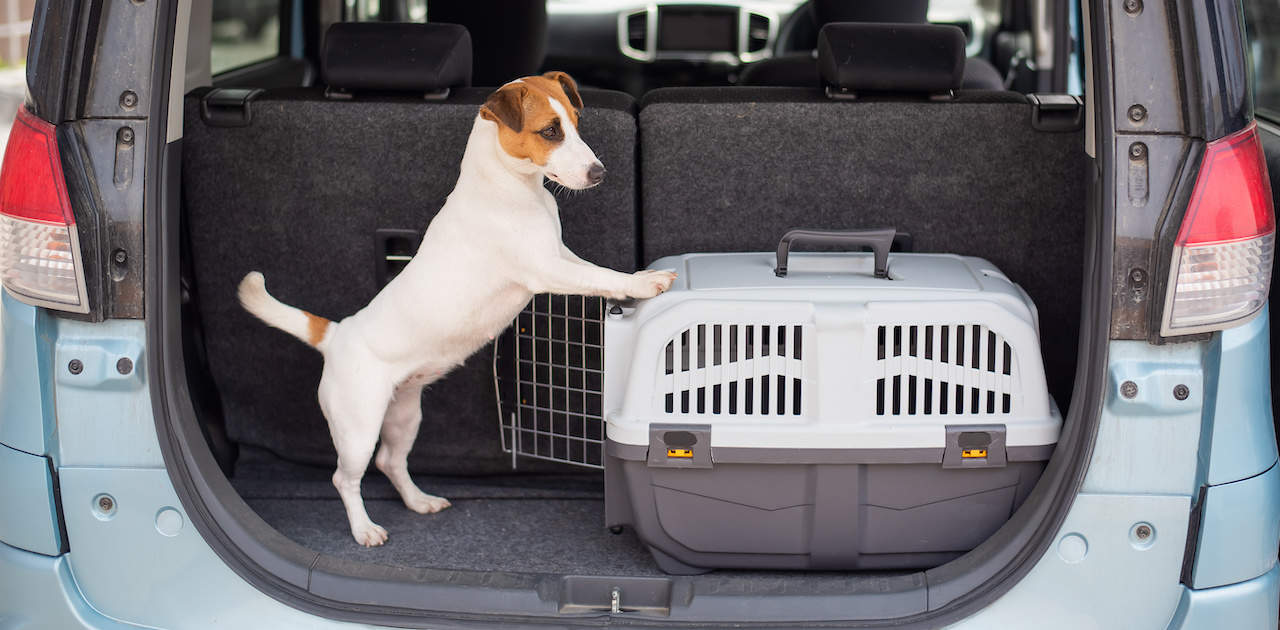 Residential pet owners should prepare everything from leashes to medical records
Animal owners should have a kit for your pet that, like your human first aid kit, includes spare medical supplies and medications, your pet's emergency medical information, and other necessities your pet might need. This includes:
A sturdy pet carrier or crate suitable for your animal so you can transport pets safely.
Extra cat litter and litter box with bags to dispose of cat waste. Plastic trash bags can work and serve other needs, too.
Dog "poop bags" to handle your pet's sanitation.
Extra food, paper towels, pet shampoo in case of contamination, and favorite toys.
A backup leash, even for cats.
Household chlorine bleach is useful to have, too, to maintain sanitation in case of animal waste contamination.
A waterproof container to hold pet food. Wet food will spoil.
A pet first aid kit, which can be included in your emergency kit. This kit for your pet should include weight and animal-appropriate bandages, gauze, cleaning supplies, and other emergency supplies.
Know who can accept pets, whether it's family or pet-friendly hotels
Where there's a safe place to take your pets. Know which hotels and boarding facilities will accept pets in an emergency along your evacuation route. Assume that your local humane society and animal shelter is already full and nearby pet-friendly hotels or shelters may also be damaged during widespread natural disasters.
Companion animals are not allowed in almost any Red Cross shelter or local emergency management office shelter. The same goes for hospitals, churches, and schools being used by local authorities for temporary shelter. Service animals are an exception.
Call ahead for reservations if you know you may need to evacuate. Ask if no-pet policies could be waived in an emergency.
Update your kits and contact sheets regularly, too.
Steps to take as part of your disaster planning to keep pets safe
In case of a violent storm, downed power lines near your home, or even a house fire that may require you to evacuate early or eventually, your emergency plan should:
Keep your medical records stored in a safe place and digitally.
Trust that outdoor cats can often fend for themselves just fine. Feral or outdoor cats may pose more a risk to health and safety.
Know which friends, relatives, boarding facilities, animal shelters or veterinarians can care for your animals in an emergency. Have their phone numbers in your phone and written down in case your battery dies or cellular networks are not operating.
Although your animals may be more comfortable together, be prepared to house your pets separately.
Include your pets in evacuation drills so that they become used to entering and traveling in their carriers. This includes quickly corralling your cat or dog into a carrier or basement during a tornado.
Ensure your pet's registration information and vaccinations are current and that all dogs and cats wear collars with securely fastened, up-to-date identification. Many pet shelters require proof of current vaccinations to reduce the spread of disease.
Wearing collars is the single best way to ensure your pets left alone or lost can be reunited by people working around your immediate area.
Consider having your pet microchipped by your veterinarian or local animal shelter.
Prepare now so all household members know what to do and where to go if a disaster occurs.
Planning help for your local emergency management office, hospital, and more
Rescue workers face different challenges as part of animal disaster preparedness.
Most people are unlikely to leave behind pets until they know they're safe.
Large animals pose safety risks
Frightened cats can scratch or bite humans, which can lead to their euthanasia under most state laws, including in Indiana. 
Traffic crashes, slide-offs, and other incidents resulting in spilled chemicals or pet injuries are familiar scenarios.
Natural disasters are common parts of disaster preparedness. But first responders frequently need to help individuals who rely on seeing eye dogs, medical alert dogs, or other service animals that can't be away from their side for long.
We've developed specialized training for animal decontamination practices and help local government emergency management offices develop plans for providing safe transport of animals. Local governments can also benefit from emergency plan reviews, audits, drills.