About the HazMat training program
A large Central Indiana Health Department supports training emergency response personnel to respond 24/7 to spills and hazardous releases.
These contaminants come from overturned semis leaking fuel or cargo on area interstates, businesses undergoing a release of ammonia or chlorine, or any number of other hazards most residents never know about.
The Local Emergency Planning Commission (LEPC), which helps plan for and train emergency responders such as firefighters, also helps show how to safely handle hazardous chemicals. The Department is also an Healthcare Coalition partner.
"VPC is amazing—they've been a relief because I used to have to do all sorts of things and now I can rely on VPC to take over and oversee that program and have confidence that they do it correctly."

— Health Department Training Facilitator
What VPC provided
A competitive bid for training that came in on-target
Experienced trainers for HazMat Awareness, Operations and Technician training
Guest trainers sourced from the region's leading experts
Automatic training outreach, notification, and registration
On-site materials handling and reporting
Follow-up for students taking tests and additional training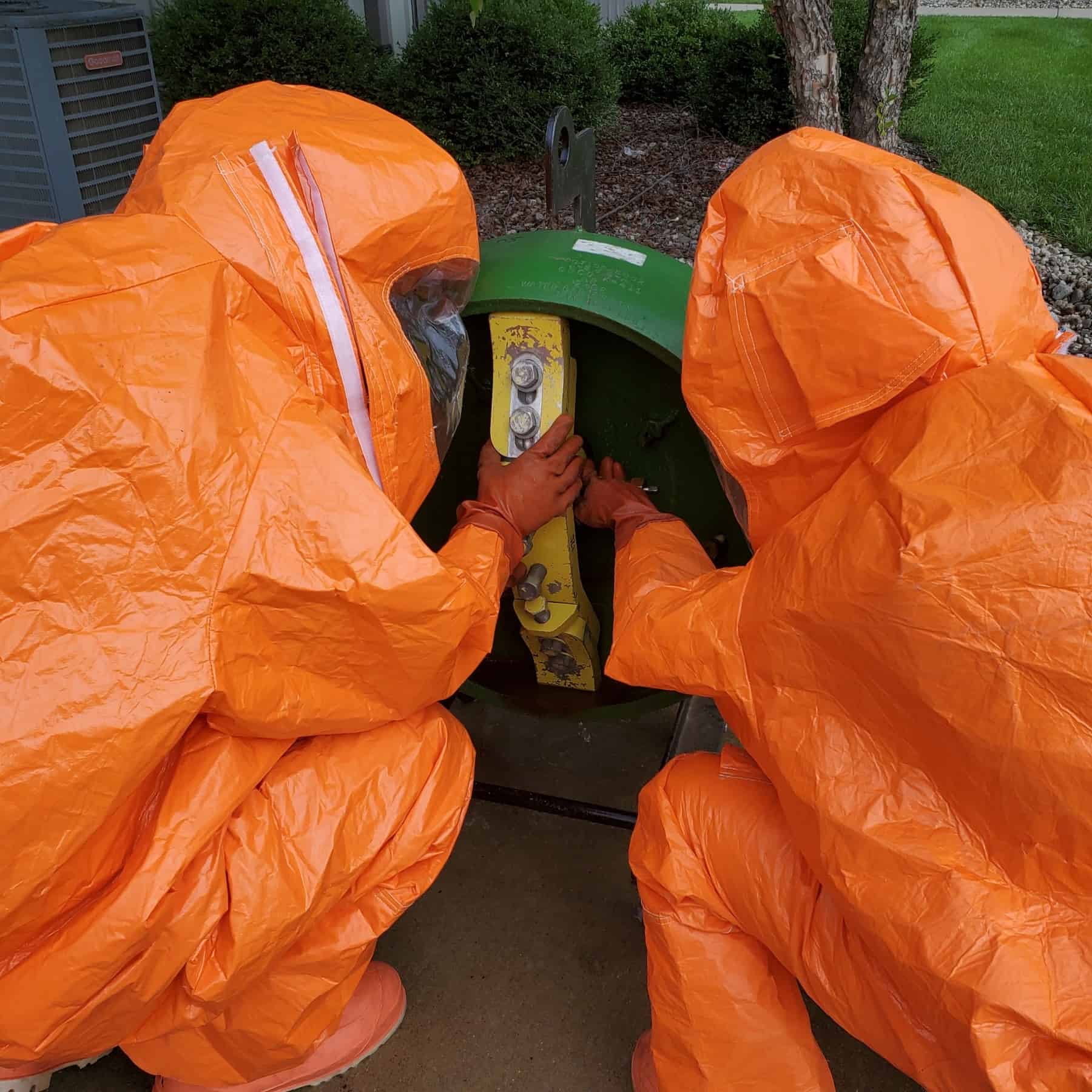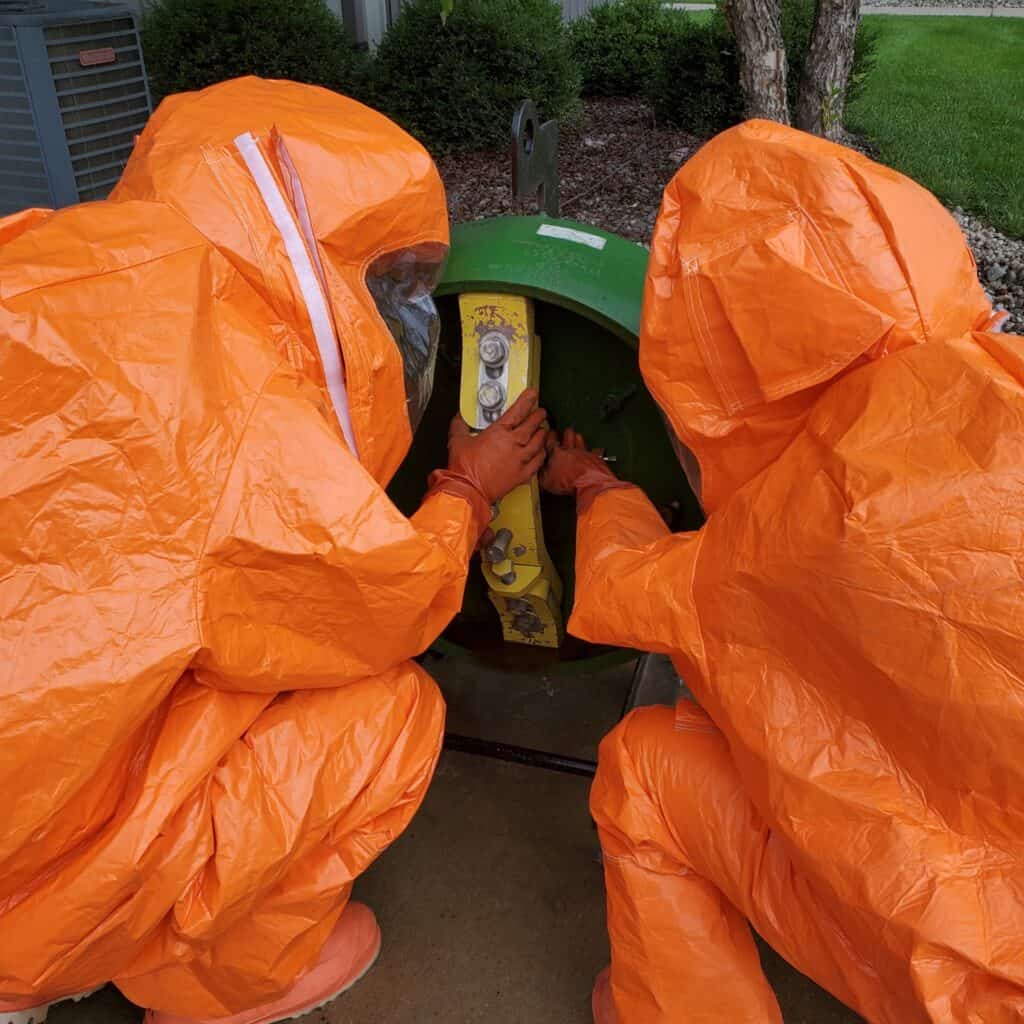 The challenge: reducing workload for Health Department staff
The Health Department sought a new vendor in 2018 for their HazMat Awareness and Technician courses. The Department's HazMat Specialist, said, "We had a previous instructor for HazMat courses, and we needed a new contractor. VPC was the best bid we've received."
The bid was on time, on budget, more robust, and contained better processes than rival bids.
"We do about two training sessions a year—sometimes more. Most of the time it's for the Fire Department, but we've had public health, animal care, local police, instructors with Ivy Tech [Community College], and sometimes we get outside jurisdictions, and have some far-away folks come, too."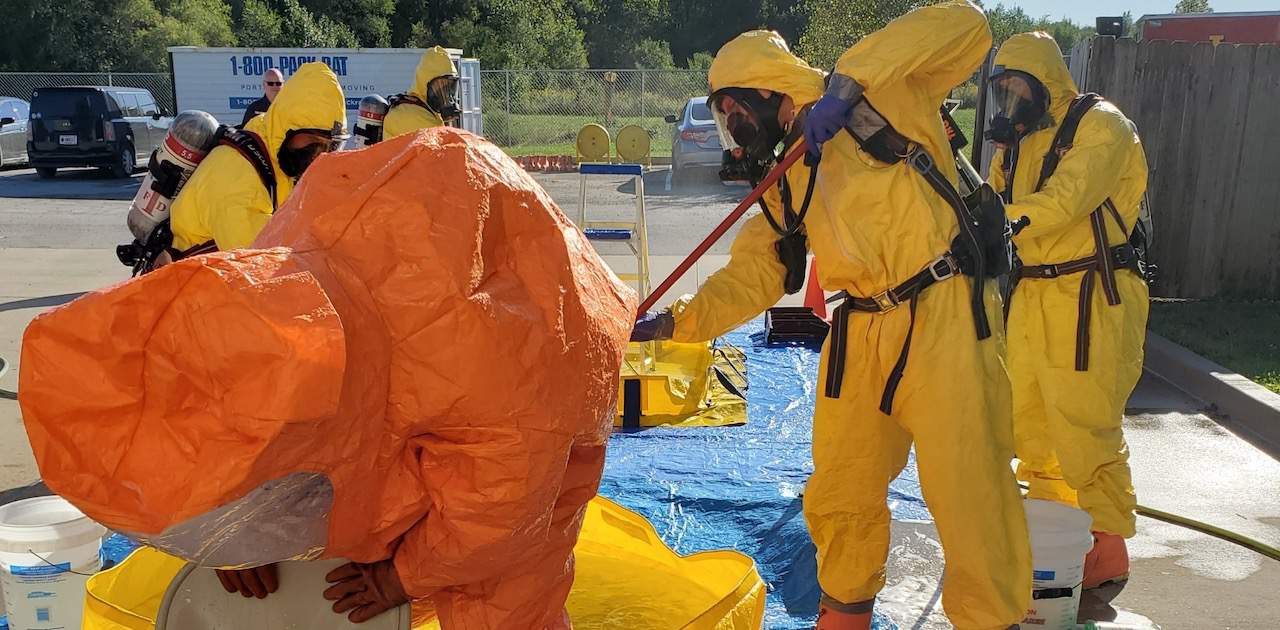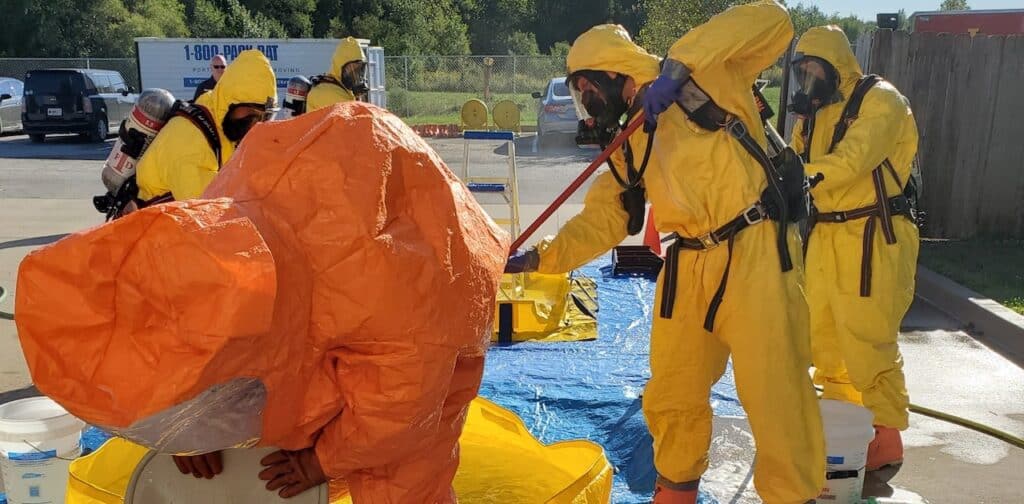 The solution: tackling the toughest administrative challenges for the Department
Vantage Point integrates seamlessly with the Department, Healthcare Coalitions, and their teams and students.
VPC handles all of the communication, outreach, and roster management so no one in the Department or LEPC has to.
"VPC is excellent at communication. They perform all the roster and sign-up sheets for training, all the certifications, and for some reason, if someone doesn't pass they handle the recertification process and work with them to become certified."
"They're amazing and they've been a relief because I used to have to do all those things and now I can rely on VPC to take over and oversee that program and have confidence that they do it correctly as they do it."
VPC also provides a higher caliber of instructors, sourcing the best and most experienced people available in the region. This provides superior training for staff and improves public safety and health through better perspectives, relationships, and experiences.
"When they perform the courses, they bring in outside parties like Homeland Security, local fire departments, and a few subject matter experts from the region. This is effective because students hear people who do different kinds of HazMat duty and their experience."
"Before VPC, we didn't have outside individuals come in and give different perspectives, like about fertilizers on farms. But even further than that, some of them bring advanced expertise about HazMat meters used to identify and detect what material is in the air and where the release is."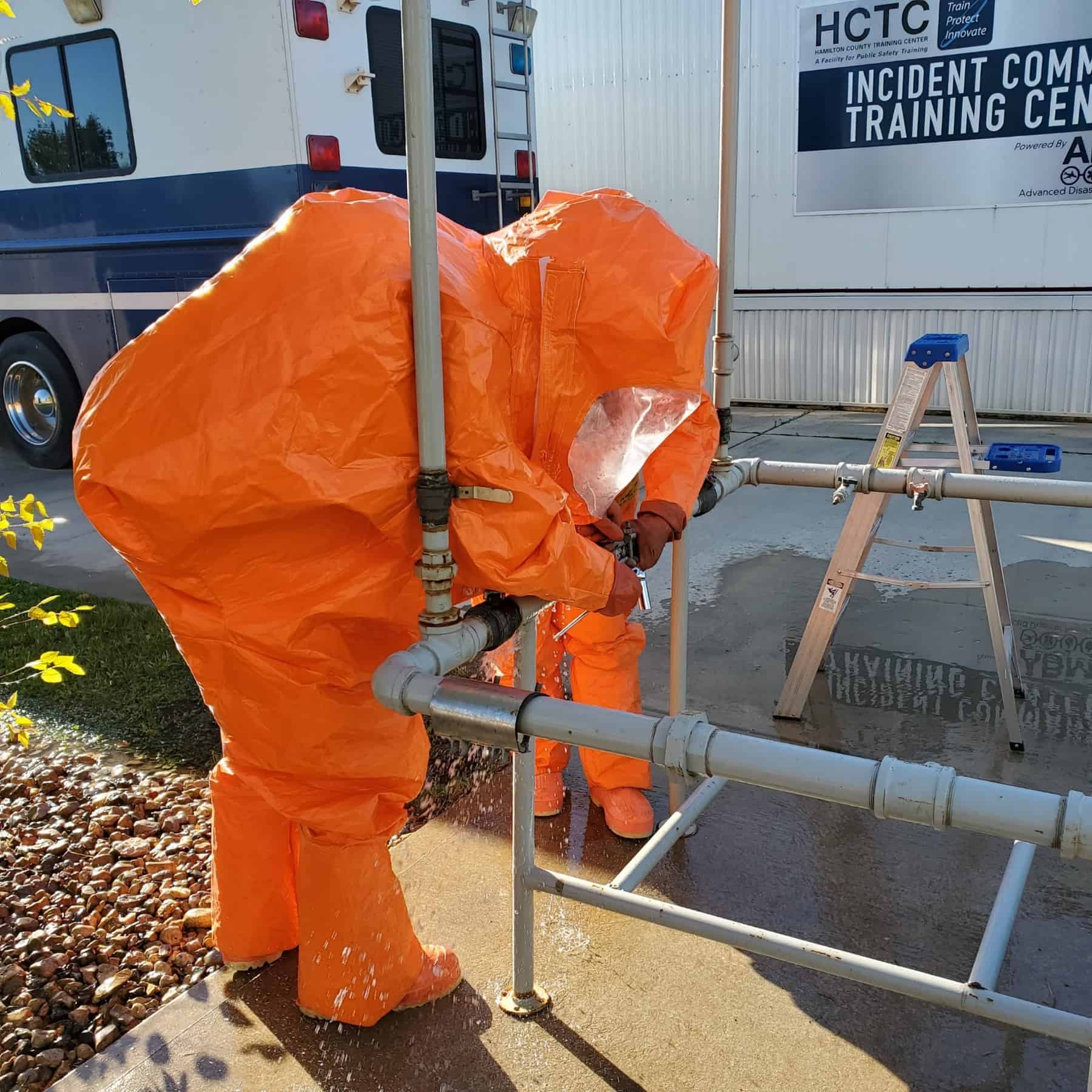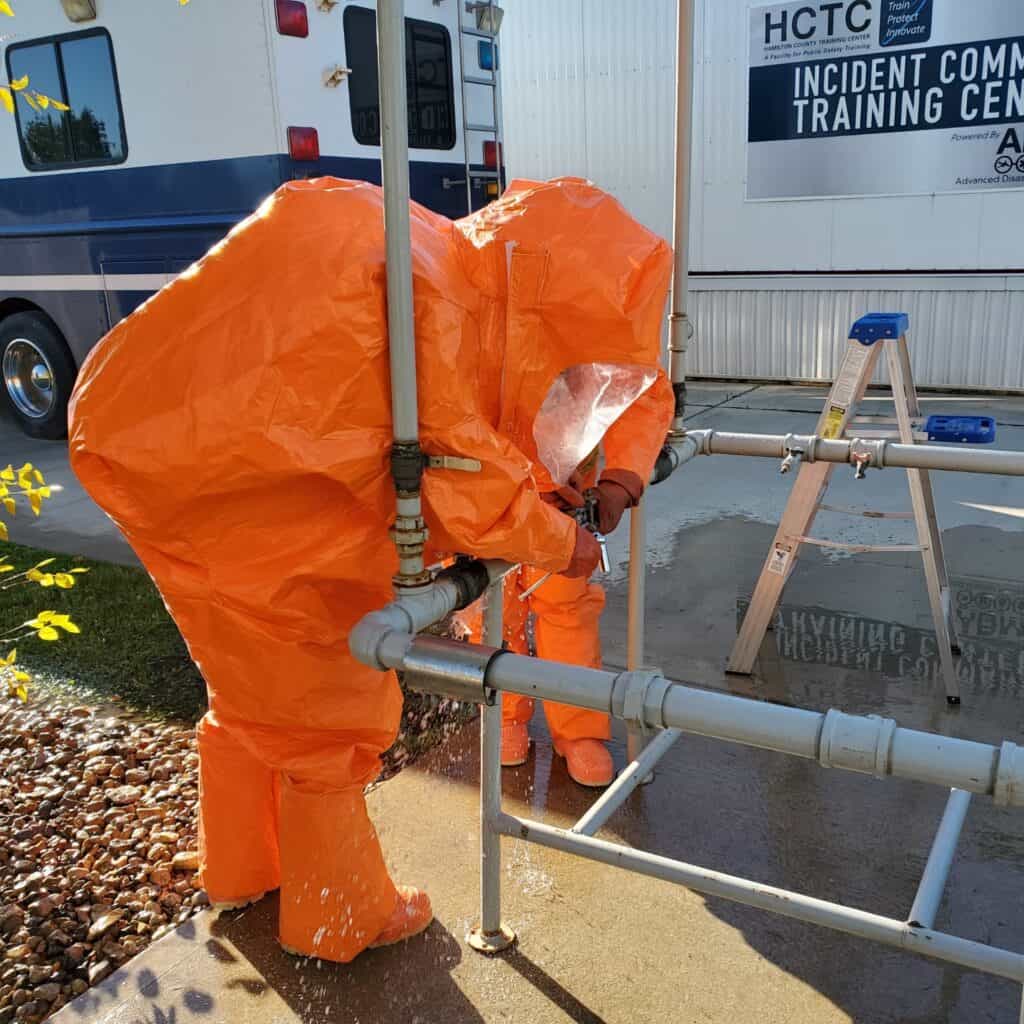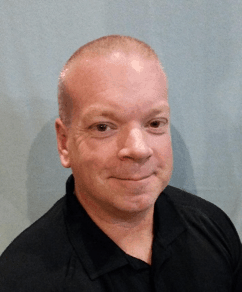 The result: higher pass-rates, less work, higher-quality training, and more time for other responsibilities
Giving time back to a government agency, healthcare provider, or first response team is vital to improving their focus and ability to react to other critical needs. Within these first few years, VPC has helped lower the administrative burden for each event by streamlining registrations, removing obstacles, and eliminating overhead for management and leaders.
VPC-led classes have had over a 90% pass rate. In the rare instances where a student needs to retest, VPC will work to manage that process. All course materials are established by the International Fire Service Training Association.
"It has been our pleasure to work with these agencies over the past few years to deliver this important training to some of Indiana's busiest responders.

Nearly all of the newest Hazardous Materials Technicians in central Indiana over the past few years have been trained by our experienced instructors.

That is something we are very proud of and take seriously to make sure these first responders have the initial knowledge necessary to serve their communities as best as possible."

–VPC HazMat Branch Director Jamey Burrows
Want to get more time in your day?
Let VPC show you how our HazMat trainings, Health Department staffing, and other courses can take your agency or department to the next level.
Request more information and get started
Start here to request more information for your team.
"*" indicates required fields