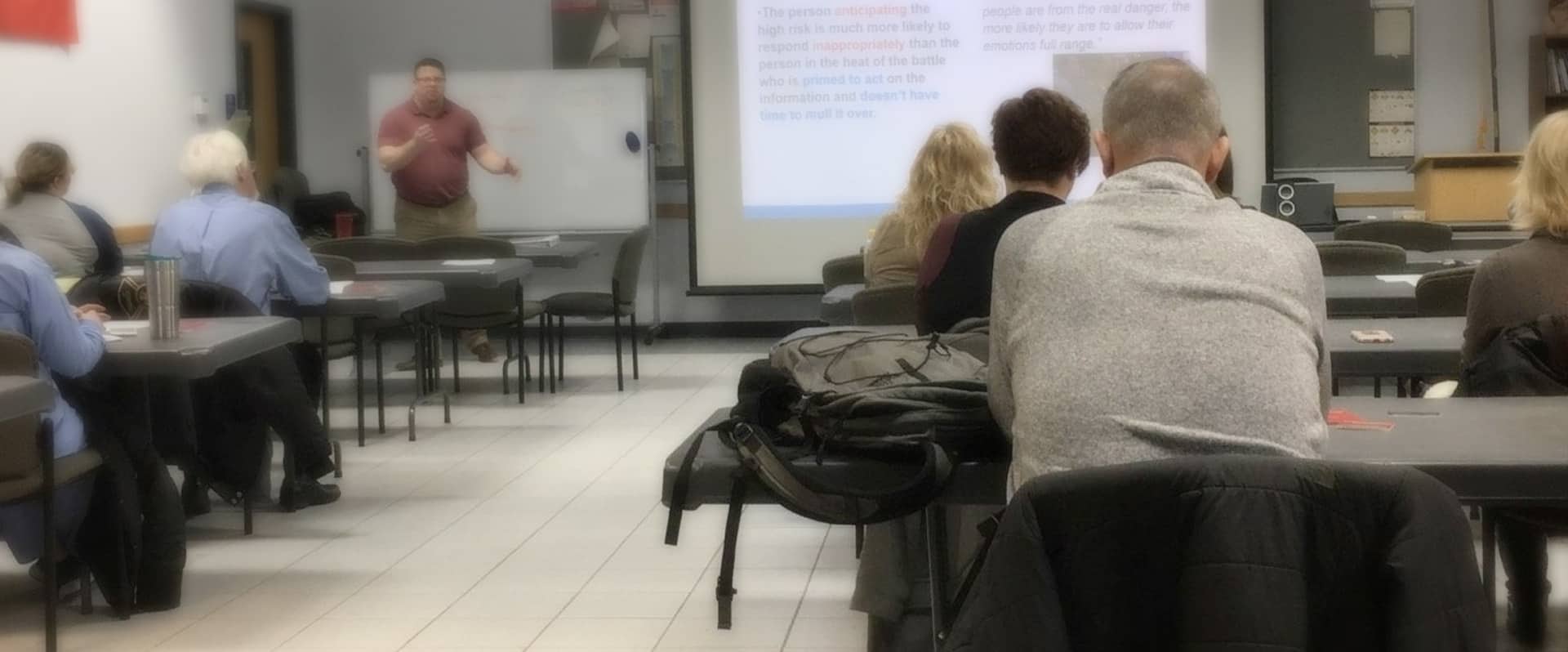 Healthcare providers and medical facilities can take advantage of the Indiana Rural Health Association's annual conference this June 18-19th in French Lick to learn about active shooter and workplace violence training. Vantage Point Consulting's Dwight Frost will be leading the course.
Dwight has a quarter-century of police and law enforcement experience, 22-years as a firearms instructor, and is an FBI National Academy session 236 graduate. Anyone who participates in his session is guaranteed to have one of the most-experienced, best-trained instructors on hand to learn from and answer questions.
"We're going to cover ways for healthcare facilities to train their employees to identify threats from patients, visitors, and their own colleagues. We'll talk about ways to de-escalate violent situations and go over ways to escape, protect yourself, or defend yourself during a violent situation," says Frost. "For most people this is about identifying signs of an over-stressed person and getting them trained help. But we all recognize the need to be prepared if a situation escalates. Participants in our session will learn to recognize the assets around them that can be used in defense or protection, among many other life-saving tactics."
Now in its 22nd year, the Indiana Rural Health Association Conference connects healthcare providers in rural communities to training, education, and networking with other rural providers and world-leading exhibitors like Vantage Point. This year's conference theme is "From Silos to Collective Impact: Embracing a Culture of Health".
Vantage Point Consulting offers workplace violence and active shooter awareness training to organizations of all sizes in healthcare and any other industry, including schools and public facilities. You can sign up or request a course now.