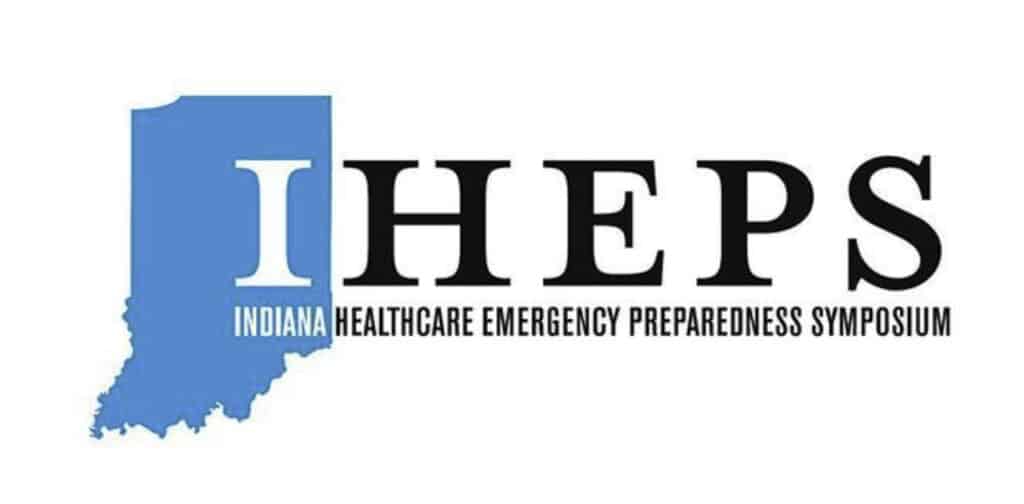 The 9th Annual Indiana Health and Emergency Preparedness Symposium returns to the Sheraton Indianapolis at Keystone at the Crossing on September 23-24.
Vantage Point Consulting's Ben Fisher will be among the presenters. This year's keynote session is from Dr. Mark Liao, who was among the first responders at the FedEx Indianapolis shooting earlier this year.
The tentative agenda is below. Masks will be required of all attendees and vendors.
Ticket sales are available now at https://events.indianadistrict5.com/IHEPS/2021/.
| | |
| --- | --- |
| September 22, 2021 | Early Registration |
| 4:00 PM – 5:30 PM | Registration is open |
| September 23, 2021 | Day 1 IHEPS |
| 7:00 AM – 3:00 PM | Registration is open. |
| 7:00 AM – 8:00 AM | Continental Breakfast and Exhibits |
| 8:00 AM – 8:15 AM | Presentation of the Colors and National Anthem – Invocation – Pastor Jim Wetzel Welcome – Kevin Webb |
| 8:15 AM | IHEPS 2021 OFFICIALLY STARTS |
| 8:15 AM – 9:30 AM | Keynote Session – I Love You Guys Foundation (Sandy Hook School Shooting/COVID Response) |
| 9:30 AM – 9:50 AM | Break and Exhibits |
| 9:50 AM – 10:50 AM | Keynote Session – "Active shooter Response" FedEx Shooting- Dr. Mark Liao |
| 10:50 AM – 11:10 AM | Break and Exhibits |
| 11:10 AM – 12:10 PM | Session (A) – De-escalation (Ben Fisher) |
| | Session (B) – IAP (Elisa Stott) |
| | Session (C) – HSEEP Process (Debbie Fletcher) |
| | Session (D) – Water Outage + Power Outage (Tammy Mann) |
| 12:10 PM – 1:00 PM | Lunch and Exhibits |
| 1:00 PM – 2:00 PM | Repeat Sessions A, B, C, D (room assignments same as initial sessions) |
| 2:00 PM – 2:20 PM | Break and Exhibits |
| 2:20 PM – 3:20 PM | General Session – Agency Type Breakout (COVID-19 Response and Lessons Learned) |
| 3:30 PM – 4:30 PM | Networking Event – Atrium |
| September 24, 2021 | Day 2 IHEPS |
| 6:45 AM – 8:00 AM | Full Breakfast and Exhibits |
| 8:00 AM – 9:00 AM | Keynote Session- Understanding Generational Culture (Dr. Betsy Wagner) |
| 9:00 AM – 9:15 AM | Break and Exhibits |
| 9:15 AM – 10:15 AM | Session (E) – Mental Health (Kimble Richardson) |
| | Session (F) – Cyber Security Plan (Scott Cormier) |
| | Session (G) – Capabilities-based Exercise Design (Chad Jenkins) |
| | Session (H) – Active response- Recovery (Stacy Voliva) |
| 10:15 AM – 10:30 AM | Break and Exhibits |
| 10:30 AM – 11:30 AM | Repeat Sessions E, F, G, H (room assignments same as initial sessions) |
| Following last session | Must return Survey to get your attendance certificate at the registration table. |