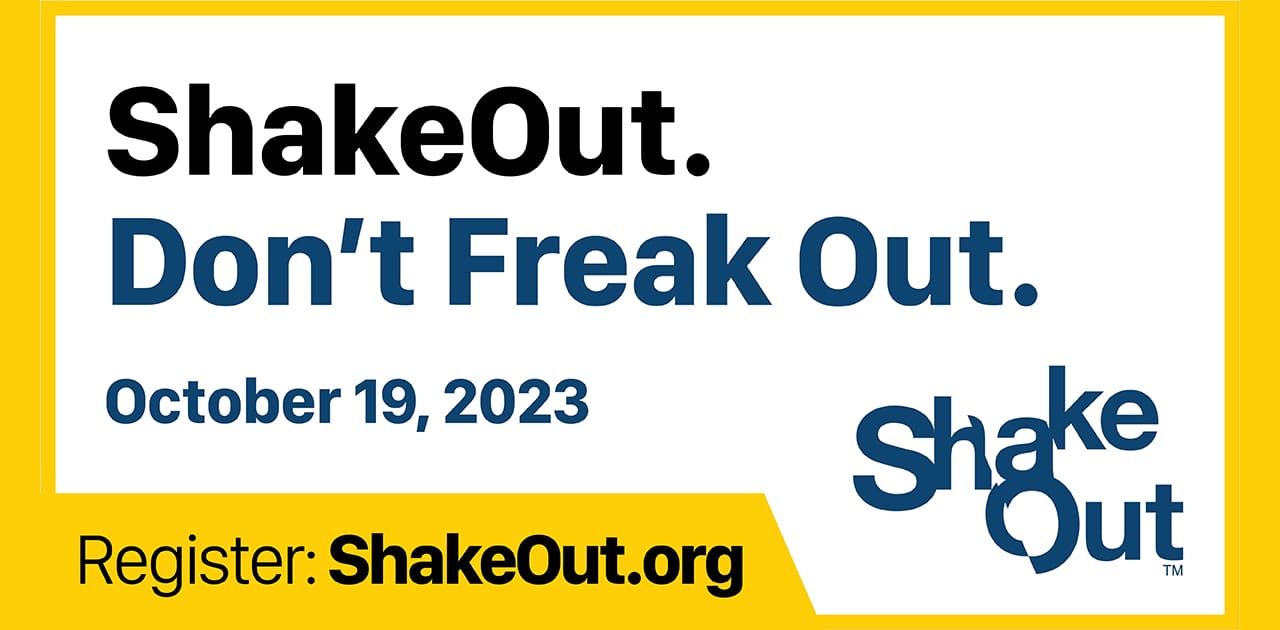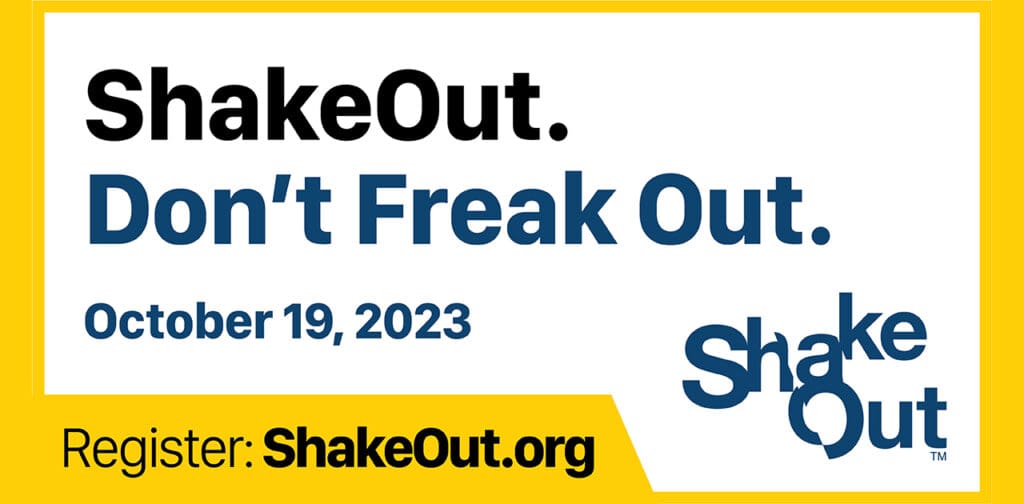 The Great American ShakeOut drill is this October
Indiana and much of the Midwest aren't immune to earthquakes. By most measures, the New Madrid fault near southwest Indiana and faults along the Missouri and Mississippi River pose moderate threats for much of the state.
That's why everyone should take part in the Great American ShakeOut. The ShakeOut started in southern California and is now an annual nationwide earthquake preparedness event. It's a time to practice earthquake drills and speak to your students, staff, or team about earthquake preparedness.
"The Great ShakeOut gives all industries and organizations an opportunity to test their response to earthquakes, one threat that typically does not garner a lot of attention," says VPC President Troy Jester. Organizations are reminded that other processes can be tested during the earthquake drill such as communications, call-out lists, and emergency supply kits.
"Drop, Cover, and Hold On"
In an earthquake, remember, "Drop, Cover," and Hold On." The recommended action during an earthquake is to "Drop" to the ground, take "Cover" under a sturdy piece of furniture or protect your head and neck, and "Hold On" until the shaking stops.
This simple message is widely promoted during the ShakeOut to remind people how to protect themselves during an earthquake. This is critical for everyone, but especially people using canes, walkers, or rely on service animals and other adaptive devices that likely require special considerations.
Consider an earthquake drill on October 19, and check these earthquake tips
Schools, hospitals, and commercial facilities should do at least one earthquake drill annually. The ShakeOut is every third Thursday in October. This year it's October 19, 2023.
Before or after the drill, go further and drill yourself or your team on more earthquake preparedness measures:
Does someone on-site know how to shut off gas, water, and electricity? Ruptured utility lines pose serious threats to people and property.
Has someone reviewed your insurance policies for earthquake coverage? Most Midwestern policies do not cover earthquakes, and many other policies exclude "ground movement" entirely.
Do you have a "go bag" or emergency kit with food, medical supplies, water, and other necessary supplies? Midwesterners often store these supplies in a basement for tornado preparedness, but a basement is likely the most dangerous place after an earthquake.
Are pets and service animals adequately supplied in a separate emergency kit?
Do you have a plan for where or how to meet family or colleagues or maintain communication? Cellular service will likely be unusable after a severe earthquake.
Find classroom resources, graphics, forms, and checklists at ShakeOut.org
ShakeOut.org has a registration form for drills, as well as graphics, lesson plans for teachers, informational materials, and more for free.