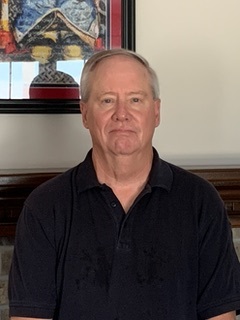 Trainees in hazardous materials and other Vantage Point Consulting training exercises will now benefit from Larry Hamby's extensive experience and expertise. He joins VPC as a Senior Consultant specializing in HAZMAT training and incident command exercises.
His career includes twenty years in the U.S. Air Force in various fire protection, leadership, and training roles. He has served as a trainer with the Indiana State Fire Marshal's Office—first as a fire training tactician and more recently as a hazardous materials specialist.
"Larry brings a lot of experience to our already incredibly experienced team of trainers," said VPC President Troy Jester. "He has extensive knowledge of disaster and HAZMAT response and a lot of experience with chemical, biological, radiological, nuclear, and explosive materials. Twenty years in the Air Force and another twenty-nine years in the Office of the State Fire Marshal has prepared him for just about anything, and now he's helping prepare current and future first responders with VPC."
Hamby has also served in the Indiana Emergency Response Commission, providing the group with unparalleled emergency response and hazmat incident guidance.
"I'm recently retired, but continue to train people in incident command, incident response, and first responders around Indiana and the Midwest. I've seen a lot of scenarios, drills, exercises, and real events over the last forty years. And I'm glad to be able to continue training alongside VPC's veteran trainers," said Hamby.
Despite being retired from some positions, Hamby remains an active volunteer firefighter and fire investigator in Miami County with thirty-three years experience there. He is also a licensed FAA Part 107 Remote Pilot, licensed to fly drones, often in and around investigation sites and HAZMAT scenes.
Welcome Larry to the VPC Team!